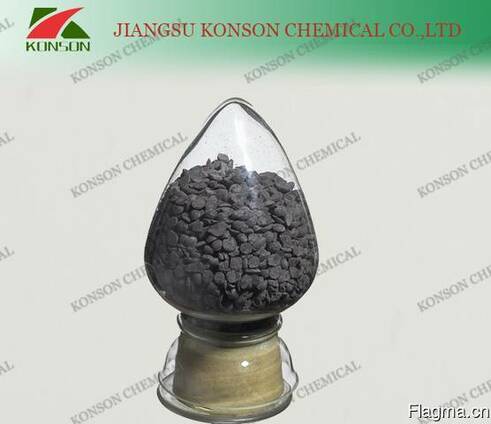 Price not specified
Chris Peng Chris, export manager
Flagma member since 15 August 2018

Chemical Name N(1,3-dimethyl-butyl)-N'-phenyl-P phenylenediamine
Molecular Weight 268
CAS No. 793-24-8
Specifications GB/T 21841-2008
Item Specifications
Appearance Black brown lumpish or granular solid
Assay (%)Min 96
Initial Melting Point (℃)Min 45
Freezing Point (℃)Min. 46
Heat Loss (%)Max. 0.5
Ash (%)Max. 0.3
Properties Density :0.98g/cm3 , soluble in gasoline, benzene, acetone and etc. Insoluble in water.
Applications It is an antioxidant used for rubber products with high efficiency, low poison and low solvent-extraction amount. Also used as stablizer in synthetic rubber. It's main used in tire, rubber shoes, belt, hoses automotive mounts so on. 6PPD is regulated for use in articles in contact with food as specified under FDA 21 CFR 177.2600 and under BGVV XXI, Categories 3-4.
Storage Store closed containers in a cool, dry, well-ventilated area. Avoid exposure to direct sunlight.
Packing : 25kgnet paper bags lined with polyethylene film bags.
Renewed: 30 November 2018, 16:07
views: 6
Similar ads